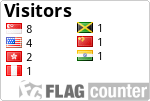 Free Patterns
I have a bunch of patterns that I will be posting here as time permits. Here is the first of the free patterns for you to try your hand at.

This is a 57 Chevy pattern I created. You can right-click on the link below and save it by selecting 'save target as'. Or just click on the link to open a page with the image on it and then print that page.

57 Chevy Pattern

Here is a thumbnail image of the pattern.
This item is also available for sale in a kit. The kit includes the pattern, an 8" x 10" piece of baltic birch plywood to burn on, graphite paper to trace the image onto the wood, step-by-step instructions and a full color image of the finished piece to help you with the project.

Check out this and other kits here